ARC Review: Once and Always by Julia Harper
I received this book for free from Publisher in exchange for an honest review. This does not affect my opinion of the book or the content of my review.

This post contains affiliate links you can use to purchase the book. If you buy the book using that link, I will receive a small commission from the sale.
Once and Always

Book Info
Released:
Feb. 24, 2015
Genre:
Contemporary Romance
Pages:
400
"Harper's writing is fresh and inviting, creating easy enjoyment for readers" ~ Under the Covers
 As a long time fan of Elizabeth Hoyt's Historical Romances, it thrilled me to learn that she would be revisiting her previous work as Julia Harper and rereleasing her older contemporaries.
Maisa met her unforgettable one night stand again in the form of a sexy cop Sam West. That night with him is one she'd likely wish to forget because as much as she enjoyed it at the time, the last thing she needs is a relationship. Sam and Maisa's banter infuses charm into this book. However, Maisa starts out prickly in the beginning. Somehow, Sam is able to thaw her out.
In addition to the romance, secondary characters are introduced and are played up, becoming sources of support and inspiration to the main characters of the story. While I enjoyed this, it can detract attention from the hero and heroine at times.
Harper's writing is fresh and inviting, creating easy enjoyment for readers. As my first book by this author, I will no doubt be looking forward to explore more of her work.
*ARC provided by publisher
Click on the covers to buy the books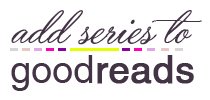 What did you think of our review?
Let us know your thoughts in the comment box below!
❤ ♡ Don't want to miss any of our posts?
Follow Under the Covers: Facebook | Twitter | Tsu | GoodReads | Email ♡ ❤