ARC Review: Mr. Real by Carolyn Crane
I received this book for free from Author in exchange for an honest review. This does not affect my opinion of the book or the content of my review.

This post contains affiliate links you can use to purchase the book. If you buy the book using that link, I will receive a small commission from the sale.
Mr. Real

Book Info
Released:
October 30, 2012
Series:
Code of Shadows #1
Pages:
328
Everyone knows that Alix is a good time gal who just wants to have fun and doesn't take anything seriously, so when loads an occult computer programme on to laptop that materialises anything you click on in 24 hours time, she decides to do a little shopping….a nice new necklace, a new outfit and a new man! Sir Kendall, a super spy from a liquer advert is just what she needs, someone to take charge and bonk her brains out and who just happens to look like the man she has a huge crush on. Paul Reinhardt has the sudden urge to go on a road trip to Minnesota, however, when he gets there he sees the woman he loves with the character he despises: Sir Kendall, his childhood tormentor. But what has Alix unleashed? Eachday Sir Kendall seems to get stronger and more dangerous and has plans for Paul and Alix….
WARNING!! This book gives you FALSE expectations! I have been clicking and clicking on pictures of Captain Mal Reynolds aka the sexy Nathan Fillion, and what do I have NOTHING but a slighty achy index finger, a bucket load of horny and a bumper pack of condoms (safe sex people!)….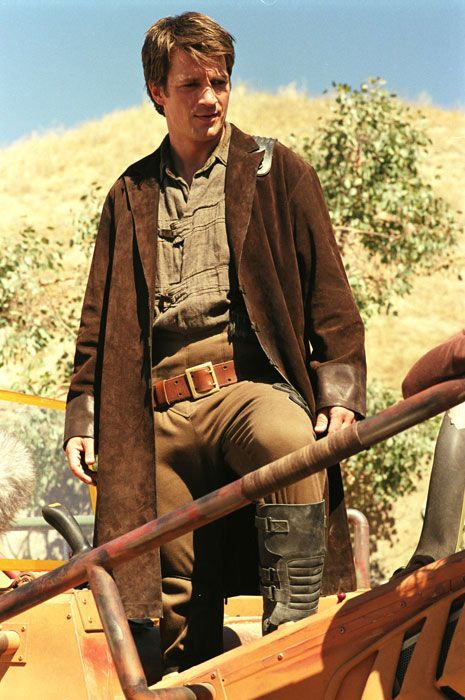 *clicks picture of Cap'n Reynolds…you never know*
But despite my ruthlessly smashed hopes of sexual bliss I loved this book! it was funny, touching, full of complex characters and an interesting storyline. It was also such a medley of genres, suspense, paranormal, romance, spy, thriller that it felt fresh and completely unique.
What Ms Crane seems to do best is create characters that you wouldn't normally expect; Alix at the beginning of the book, although likable and fun, was also a bit ditsy and used sex to reinforce her self esteem but throughout Mr Real she grew into something so much more and Sir Kendall, who was a two dimensional, cheesy super spy from an advert became interesting and dangerous, and it is sad but fascinating to watch him questioning his own existence as he realises something isn't quite right.
*clicks again and peeks out window*
As well as great characters this book also drew you in with its humour and the sweet 'n sexy romance going on between Alix and Paul. Paul was so adorable and I loved that everything that Sir Kendall thought was horrid about Alix Paul seemed to love, the way she dressed, the way she joked it really came through that everything about Alix made Paul love her more and more and brought him happiness, even if he didn't want it to.
*clicks frantically on PDF of Mal accidently knocking the condoms on the floor*
This was a great book with a winning combination of romance, fun and great storytelling, Carolyn Crane has once again come up with a quirky and strangely moving series and I can't wait to see what the next book brings.
*ARGH! Damn you Carolyn Crane *shakes first*….wait what was that noise….*
*ARC provided by author
Reading Order & Buy Links
Did you like this review? If so, please tell us your thoughts in the comments below!