ARC Review: Magic Shifts by Ilona Andrews
I received this book for free from Publisher in exchange for an honest review. This does not affect my opinion of the book or the content of my review.

This post contains affiliate links you can use to purchase the book. If you buy the book using that link, I will receive a small commission from the sale.
Magic Shifts

Book Info
Released:
04 August 2015
Genre:
Urban Fantasy
Series:
Kate Daniels #8
Pages:
400
"…action packed, with a great romance, humour and a world and characters that keep you glued to the pages 'till the very last sentence. " ~ Under the Covers
So, if you are reading this book, I'm going to guess you probably know what's been happening so far in the Kate Daniels series. If not, here's a recap and a little bit about what's to come in Magic Shifts:

* Kate and Curran have left the Pack; although Curran will always be the Beast Lord to me!
* Kate has magically claimed Atalanta as her own (kind of accidentally!) to stop her father doing the same.
* One of Kate and Curran's friends from the Pack goes missing and they are investigating…and when I say investigating I mean getting frequently attacked by strange beasties and trying to work out what the hell has happened.
Lazy synopsis over.
It won't surprise you all that I loved this book, if you look through my reviews you will struggle to find an Ilona Andrews book that I have rated less than 5 stars. Which, of course means I am totally bias writing this review, so if you want a review that is objective rather than a few paragraphs of fan girl gushing…you may wish to look elsewhere.
So, what is it about Ilona Andrews and this series with this book in particular that I love so much? I really like the world that Andrews has created, I like that it has the potential for anything to happen, any myth, legend or god can crop up to terrorise Atlanta (and they do…a lot) and it wouldn't seem out of place. This means with each new book I can expect something new and interesting to suddenly sprout up and start eating people and then for Kate and Curran to kick its arse. Which, is exactly what happened in Magic Shifts (minus the eating people) it was packed with plenty of action as Kate and Curran worked together to find and rescue their friend and save the city in the process.
However, the massive glaring reason I really enjoy this series is the characters; Kate and Curran in particular. Their dynamic has changed throughout the series and it changes once again in this book as Curran, for the first time since her was fifteen, is no longer the Beast Lord of Atlanta, but just Mr Curran Lennart, former Beast Lord of Atlanta with a house in the suburbs and fiancee and teenager to look after. And Kate now has the responsibility for Atlanta now she has claimed the land, even if the inhabitants don't know it. But, it isn't just these two I look forward to seeing, Andrews has created a world filled with characters that she has enriched over the course of the eight books and they all add something to the series and make stepping into each book warm, familiar and inviting.
So, in summary, if you are already a fan of the series, than I can't see why you wouldn't also love this book, if you haven't started it yet…than what are you waiting for? It is action packed, fast paced, with a great romance, humour and a world and characters that keep you glued to the pages 'till the very last sentence.
Click on the covers to buy the books!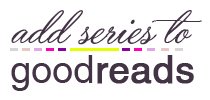 What did you think of our review?
Let us know your thoughts in the comment box below!
 ♡ Don't want to miss any of our posts
Follow Under the Covers: Facebook | Twitter | Tsu | GoodReads | Email ♡