ARC Review: Grave Phantoms by Jenn Bennett
I received this book for free from Publisher in exchange for an honest review. This does not affect my opinion of the book or the content of my review.

This post contains affiliate links you can use to purchase the book. If you buy the book using that link, I will receive a small commission from the sale.
Grave Phantoms

Book Info
Released:
May 5, 2015
Genre:
Historical Romance
,
Paranormal Romance
Series:
Roaring Twenties #3
Pages:
320


"With GRAVE PHANTOMS, Jenn Bennett shows how polished a writer she really is. This is definitely not a series you should miss!" ~ Under the Covers
In the third book in the Roaring Twenties series by Jenn Bennett, readers get some amazing action, fabulous characterization and incredible worldbuilding.
First off, I want to say that this series is probably one of the best new series out there. If you're a fan of hybrid novels such as Kristen Callihan's Darkest London series and Bec McMaster's London Steampunk, then the Roaring Twenties will definitely be something you should check out. Bennett blends the 1920's elements with several interesting paranormal and historical elements. So far this series has been amazing and one that I look forward to reading every time a new book comes out.
A big reason why I love it is because of Bennett's writing. I say this all the time but there is nothing better than good writing. The first chapter of this book is honestly one of the best first chapters I've read in a long time. Not only does Bennett give readers a taste of her character's personality, but she also covers backstory and also brings in the paranormal aspect and sets up the plot. It's immensely well done and I knew just from reading that first chapter that the rest of the book would follow the same path.
What's interesting about this book is that it features an Asian hero. Bo is someone we've seen in the other books, but I really fell in love with him in this one. He's very sincere, very protective but also loves Astrid to death. Their early childhood together has set the basis of the romance, but Bennett does a fantastic job of building on that while also having a little fun. Astrid's character really gave it that bounce and flirtiness.
The worldbuilding and action make this book even better. With all the little twists and surprises, Bennett keeps readers on their toes and it makes for an amazing ride. With GRAVE PHANTOMS, Jenn Bennett shows how polished a writer she really is. This is definitely not a series you should miss!
Click on the covers to buy the books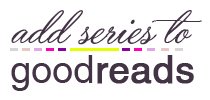 What did you think of our review?
Let us know your thoughts in the comment box below!
 ♡ Don't want to miss any of our posts?
Follow Under the Covers: Facebook | Twitter | Tsu | GoodReads | Email ♡