ARC Review: Dark Debt by Chloe Neill
I received this book for free from Publisher in exchange for an honest review. This does not affect my opinion of the book or the content of my review.

This post contains affiliate links you can use to purchase the book. If you buy the book using that link, I will receive a small commission from the sale.
Dark Debt

Book Info
Released:
Mar 3, 2015
Series:
Chicagoland Vampires #11
Pages:
368
"DARK DEBT has rejuvenated the series, giving it spice and new life!" ~ Under the Covers
With eleven books in the series, there doesn't seem to be an end for Ethan and Merit. DARK DEBT reveals a new threat in Chicago, one that the crew can't figure out if they are a friend or foe. All they know is that tension is brewing at an alarming rate and unless Merit does something about it, trouble will lurk behind every corner.
While Merit is the main protagonist in which we experience the story from, Ethan Sullivan became my favorite thing about this book. This new villain has really rustled Ethan up and I think it creates a wonderful vulnerability in him. The conflict of this book is on point, creating tension where the book needed it and testing the bond between Ethan and Merit as well. Neill made the right choice with this character. DARK DEBT has rejuvenated the series, giving it spice and new life!
READING ORDER & BUY LINKS
Click on the covers to buy the books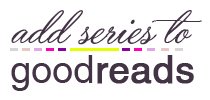 What did you think of our review?
Let us know your thoughts in the comment box below!
 ♡ Don't want to miss any of our posts? ♡ 
Follow Under the Covers: Facebook | Twitter | Tsu | GoodReads | Email