ARC Review: Caught in the Act by Kim Law
I received this book for free from Publisher in exchange for an honest review. This does not affect my opinion of the book or the content of my review.

This post contains affiliate links you can use to purchase the book. If you buy the book using that link, I will receive a small commission from the sale.
Caught in the Act

Book Info
Released:
January 27th 2015
Series:
The Davenports #2
Pages:
250

"Kim Law swept me off my feet with The Davenports." ~ Under the Covers

Kim Law swept me off my feet with The Davenports. This particular book in this series reminded me a little of the TV shows Dallas/Dynasty tv series or the Kennedy's. There are a lot of intrigue, twists and drama to the story. Of course, lots of family expectations, obligations, betrayals but what I love most is the story of second chance. Caught in the Act is funny, sweet and definitely romantic.
Catherine Davenport Carlton has dedicated her life to her family's public reputation. She is the face of the Davenports and in charge of ironing out any issues they may have weather it's the politics or personal issues. Brody, on the other hand, is quite the opposite. He is a History Professor, who strives on having his privacy and keeping away from the camera. Unfortunately, his new neighbor will change all his privacy settings he has set for himself to a very uncomfortable level. Their biggest problem though is not the cameras but a secret from their past.
I enjoyed Cat and Brody. It's a love-revisited story that melted my heart. I love the unexpected twists that were thrown at Cat and Brody. Their past, present and future plans definitely threw them off the rails. I also loved the new characters added in this series. They somehow gave the book a small town feel to it. I have to admit there seems to be more soap opera vibe to this story than the first book. No complaints on this end; I enjoyed every drama thrown my way.
*ARC provided by publisher
Click on the covers to buy the books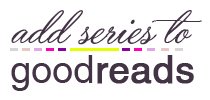 What did you think of our review?
Let us know your thoughts in the comment box below!
❤ ♡ Don't want to miss any of our posts?
Follow Under the Covers: Facebook | Twitter | Tsu | GoodReads | Email ♡ ❤