ARC Review: Breakable by Tammara Webber
I received this book for free from Publisher in exchange for an honest review. This does not affect my opinion of the book or the content of my review.

This post contains affiliate links you can use to purchase the book. If you buy the book using that link, I will receive a small commission from the sale.
Breakable

Book Info
Released:
May 6, 2014
Genre:
New Adult
Series:
Contours of the Heart #2
Pages:
360



Some books you simply just read. Others, like BREAKABLE, you experience… BREAKABLE will tug on your heartstrings. It won't let go. It won't allow you to forget it but certainly will make you fall in love. ~ Under the Covers
Some books you simply just read. Others, like BREAKABLE, you experience.
Easy was my very first NA read when it first came out. I loved it, but forgot about it until BREAKABLE fell into my hands. I remember loving Lucas, loving how badass he was while still being intelligent. I thought I knew all there was to know about him but I was wrong. When I learned that BREAKABLE was going to be another male POV book, I was almost disappointed. Would it be the same story regurgitated and slapped on with a different title, calling it a new book?
It isn't. It's so far from that.
BREAKABLE blew me away. I would say I'm stunned speechless by it all. But that's a lie. I have so much love for this book, so much to say that I could probably talk about it forever. First off, Webber's writing is simply perfect. Her eloquence, her authorial voice resonates so well with the male POV. Webber does something different that I haven't seen before in a NA novel from a male's POV. She takes the two "sides" of the hero – Lucas of the present- the one we know in Easy and Landon of the past-  the boy who feels the deepest guilt imaginable and doesn't want to let go.
What could have been confusing and could possibly ruin the entire book turned out to be the best thing about it. The transitions between the past and present were so well done that I never once felt lost or confused. In Landon's POVs especially, I felt that Webber really delved deep into his character to reveal things that we never knew about him, never thought I wanted to know about his character. Suddenly, I found myself reading about this new character who is so vulnerable on the inside that he does whatever he can to numb it. It's both beautiful and heartbreaking at the same time.
If you look closely, you can see the subtle differences in Landon and Lucas's POVs. Although they are the same person, there's a level of maturity that Lucas presents that Landon hasn't reached yet. It displays his growth as a character and adds so many layers to his personality. While I loved the romance of this book, for me, the characterization became the shining star.
Despite falling head over heels in love with Lucas/Landon again, there was also another character that stole my heart- Boyce Wynn. Landon's best friend has some of the best lines in the book, adding some humor in some tense moments. I adore how Webber made them enemies at first and then fell into friendship. There was something so authentic about their friendship, such a deep rooted level of trust. I would love to see a story written for Boyce!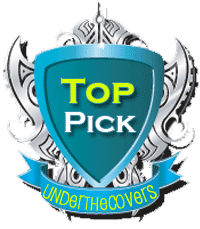 This book wouldn't be complete without mentioning Jacqueline though. Without her, I don't think Lucas would be the same. Jackie was the first good thing to happen to him in a long time. The way he holds back, reining in his desires for her is proof of how much he doesn't believe he deserves her. It's these moments that shatter my heart:
Mine, I thought. Yours, her body answered. I began to move, and she held tight, humming and moaning, crying and pulling me inside, everywhere I wanted in. She came apart seconds later and I plunged my tongue into her mouth, stroking deeply and swallowing her pleasure, making it mine. I growled her name, shuddering, and dragged her with me as I collapsed at her side.

I love you, I thought, but heard nothing in return.
BREAKABLE will tug on your heartstrings. It won't let go. It won't allow you to forget it but certainly will make you fall in love.
*ARC provided by publisher
Did you like this review? If so, please tell us your thoughts in the comments below!