ARC Review: Blood Before Sunrise by Amanda Bonilla
I received this book for free from Publisher in exchange for an honest review. This does not affect my opinion of the book or the content of my review.

This post contains affiliate links you can use to purchase the book. If you buy the book using that link, I will receive a small commission from the sale.
Blood Before Sunrise

Book Info
Released:
July 3, 2012
Series:
Shaede Assassin #2
Pages:
336
Darian's to do list just keeps getting longer. In BLOOD BEFORE SUNRISE, Darian has her hands full as she tries to reacquaint Raif, the man whom she loves as a brother with his daughter. It sounds simple enough, right? However, things seldom are for Darian. Her boyfriend, Ty is attacked and things only begin to worsen from there…
Readers who loved SHAEDES OF GRAY will surely get a kick out of this book! I enjoyed the first book of this series, but I can truly say that Ms. Bonilla has outdone herself. Not only is this book action-packed from beginning to end, but Bonilla fuses interesting elements together that make for a world that is totally unique and engaging.
The Fae world is explained in detail and along with that, stories of characters that are tied to the world are revealed as well. There is one character that was particularly compelling to me. In his very first scene, Fallon intrigued me. I instantly wanted to know more about this mysterious Fae warrior and Bonilla delivered his stories in spades! My emotions were tugged from opposite ends of the corner as easily as his emotions changed. Any author who is able to make me love a character, change my mind and then redeem him is spectacular in my eyes. I would love to read more about Fallon!
In this book, I noticed that there is more emphasis on Ty and Darian's relationship. I loved reading about the romance because it was interesting to see how a woman as independent as Darian find a balance to be in a relationship with a man as protective and possessive as Ty. In SHAEDES OF GRAY, sometimes I felt that Darian pushed Ty away too much and it did nothing but make her feel lonely. She has survived alone for so long so, how does she let go of that independence she grips so tightly to and open herself up to Ty? It's not always pleasant. They argue and get jealous of others, but I definitely saw some growth in character on Darian's part. With the way the book ended, I am dying for the next one!
BLOOD BEFORE SUNRISE is a tightly written, edge-of-your-seat read! You do not want to miss out on this series.
READING ORDER & BUY LINKS
Click on the covers to buy the books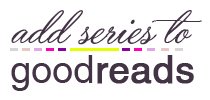 What did you think of our review?
Let us know your thoughts in the comment box below!
 ♡ Don't want to miss any of our posts? ♡ 
Follow Under the Covers: Facebook | Twitter | Tsu | GoodReads | Email