ARC Review: Angel in Armani by Melanie Scott
I received this book for free from Publisher in exchange for an honest review. This does not affect my opinion of the book or the content of my review.

This post contains affiliate links you can use to purchase the book. If you buy the book using that link, I will receive a small commission from the sale.
Angel in Armani

Book Info
Released:
December 30th 2014
Genre:
Contemporary Romance
Series:
New York Saints #2
Pages:
352
"This installment was a fun and sweet read. " ~ Under the Covers
Following The Devil In Denim by Melanie Scott is Angel in Armani. It's not as good the the first installment but it was overall an enjoyable read.
Sara Charles is a the helicopter pilot for her dad's charter business and she is flying one of the co-owners for New York Saints baseball team, Lucas Angelo. It was a unavoidable relationship as their attraction for each other was strong. After plans of a one-night-stand, lucas and Sara could not stay away. In fact, their relationship had minor conflicts that it easy to get their HEA. Possibly too easy.
This installment was a fun and sweet read. Both Sara and Lucas were great characters and I loved getting in to their heads. It was nice to see the medical POV in the sports world and definitely the world of helos. The rest of the team of course were there too, which was one of my favorite highlights.
Like I mentioned, this book was not as strong as the previous installment. The story line fell a little flat compare to the first book. The ending was a bit rough as well. I kept thinking I was missing pages to my copy. It's a possibly it was the publishers doing. Nevertheless, It won't hold me back from reading the next book. I'm hoping it will be just as good as the first book.
*ARC provided by publisher
Click on the covers to buy the books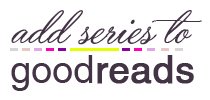 What did you think of our review?
Let us know your thoughts in the comment box below!
❤ ♡ Don't want to miss any of our posts?
Follow Under the Covers: Facebook | Twitter | Tsu | GoodReads | Email ♡ ❤