ARC Review: Angel Betrayed by Cynthia Eden + GIVEAWAY
I received this book for free from Author in exchange for an honest review. This does not affect my opinion of the book or the content of my review.

This post contains affiliate links you can use to purchase the book. If you buy the book using that link, I will receive a small commission from the sale.
Angel Betrayed

Book Info
Released:
June 26, 2012
Genre:
Paranormal Romance
Series:
The Fallen #2
Pages:
352





I have fallen deeper in love with the Angels in Ms. Eden's books. This second installment in The Fallen series is even better then the first. It has everything I expected and wanted.
The story continues with the battle between good and evil. Unfortunately, the Angels who are in charge to know the difference are not allowed to their own opinion. Some will bend or go against the rules and become a Fallen.
Sammael has been a fallen Angel for Centuries. He is feared by demons, humans and disliked by his ex-angel buddies. Rightly so as Sam had become rogue and committed the ultimate sin, kill. If remember Angel Betrayed (book 1), Sam had a big part in that story helping Keenan and Nicole get their HEA. And now, it's his turn to finally get what he deserves. We also meet Seline O'shaw in Angel Betrayed. Not a big part but she made her presence known. She was the demon dancer that Sam was fascinated with. She had given him some information and now demands a boon in return. In this book, she definitely gets the favor she wanted.
I was engrossed from the beginning until the end. The plot not only included a good romance but it was suspenseful and action packed. I loved Sam and Seline's story and I feel like the truly belonged together. Both lost and lonely, they finally found someone they can trust. And this surprised me but Seline actually turned out to be a kick ass heroine. She was sort of needy in the beginning but was able to redeem herself in a grand way. And Sam, well, let's just say Ms. Eden knows how to deliver a true Alpha to drool over.
Well done, Ms. Eden, this series had definitely turned out to be a favorite of mine and will be watching for each release date.
*ARC provided by author

Kensington is graciously giving away a copy of the first book in this series! (US/Can)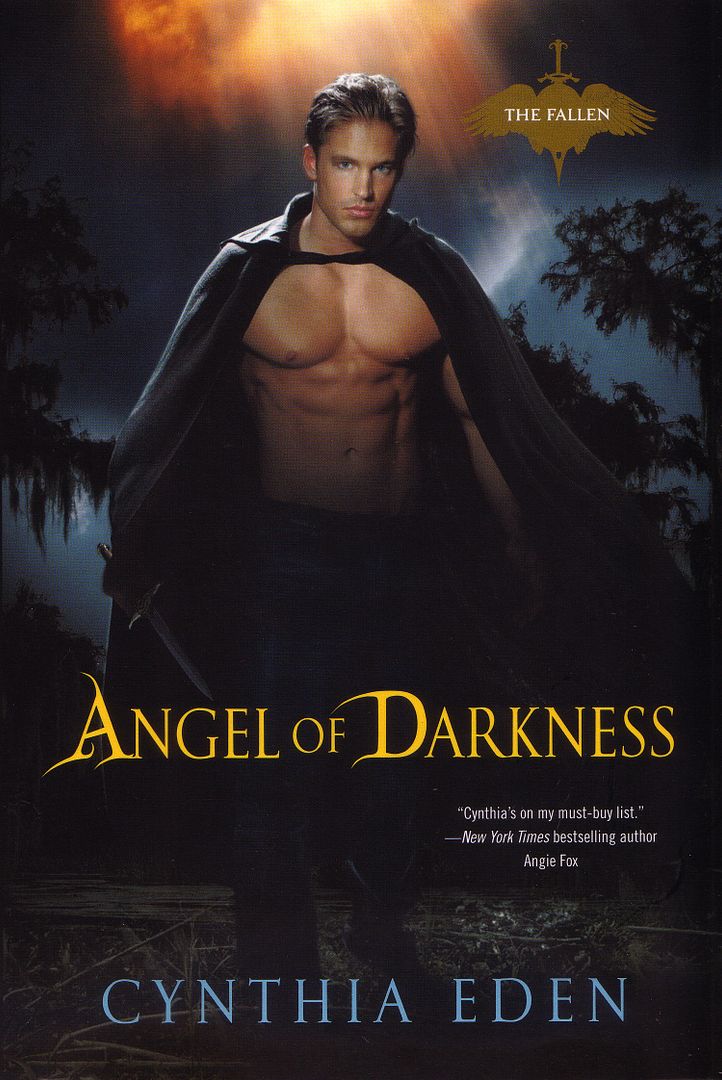 As an angel of death, Keenan's job is to collect the souls on his list. He's carried out his duty for two thousand years and never faltered once. Until he meets Nicole St. James. When the moment of death comes, Keenan hesitates, and instead of taking Nicole, Keenan touches the vampire who's attacking her.
Cast out of heaven for disobedience, Keenan plummets to earth. Six months later, he finally manages to track Nicole to a bar in Mexico. He's stunned to discover that the woman he remembers has undergone a dramatic change—she's become a vampire. And when he realizes that she's the target of all manner of enemies—other vampires, demons, even shifters—he'll do whatever it takes to protect her, even if all hell breaks loose…
READ OUR REVIEW
2. Fill out the form below
Did you like this review? If so, please tell us your thoughts in the comments below!