ARC Review: Amber to Ashes by Gail McHugh
I received this book for free from Publisher in exchange for an honest review. This does not affect my opinion of the book or the content of my review.

This post contains affiliate links you can use to purchase the book. If you buy the book using that link, I will receive a small commission from the sale.
Amber to Ashes

Book Info
Released:
June 9th, 2015
Genre:
Contemporary Romance
Series:
Torn Hearts #1
Pages:
416
"if I was in Amber's position, this book would end quickly because I wouldn't choose any of them." ~ Under the Covers
To be perfectly honest with you, I didn't read this blurb when it was first offered to me. I had just read McHugh's work before so I figured, why not? I like to give books a fair chance with no expectations going in but when I actually started reading the book, I quickly realized that this book may not be for me.
For one, it has a love triangle in it. Now I'm not a hater of love triangles at all. In fact, I LOVE them when they are don't right. But that's the whole problem with these things- most times they aren't well-developed and there's always one hero who beats the other.
If I had read the blurb before I probably wouldn't have accepted the request. I think it's so hard to hit the right tone when it comes to love triangles and it's especially difficult in contemporary settings. I gave it a shot anyways.
The book starts off with a little foreshadowing and it would've been a nice hook if not for the fact that it completely reveals what's going to happen in the love triangle. The heroine ends up killing one of the heroes. I've seen other reviewers not mention it because they believe it's "spoilery" but the author revealed it in the first page of the book so I don't consider it a spoiler at all. That being said, after reading that opening scene it really lessened my motivation to finish this book because one, I wasn't that invested in the beginning and two, the author revealed the ending on the first page.
I kept reading though because I figured that there must be something more to this book. When I did though, I found the writing to be a little bit weird. Some of the observations the heroine makes and her description of things just seemed so out of the blue that it kind of took me out of the reading experience.
Furthermore, I found that both heroes were a little lackluster. They're cocky and I didn't find them appealing. So if I was in Amber's position, this book would end quickly because I wouldn't choose any of them. So again, this is why love triangles are sooo difficult to do because unless you have two men who are drop dead gorgeous, are smart and considerate and loyal, it won't be effective.
Click on the covers to buy the books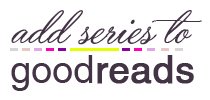 What did you think of our review?
Let us know your thoughts in the comment box below!
 ♡ Don't want to miss any of our posts?
Follow Under the Covers: Facebook | Twitter | Tsu | GoodReads | Email ♡