A Nefarious Engagement by Lynn Messina: A Historical Mystery Review
A Nefarious Engagement by Lynn Messina, the next book in the Beatrice Hyde-Clare Mystery series and is packed with witty banter and murder!
Disclosure: I received this book for free from the author in exchange for an honest review. This does not affect my opinion of the book or the content of my review. This post contains affiliate links. That means we receive a small commission at no cost to you from any purchases you make through these links.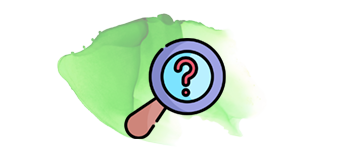 read this book if you're in the mood for
synopsis
Miss Beatrice Hyde-Clare can't quite believe it. After years of being on the shelf she finds herself engaged to marry Damien, Duke of Kesgrave. The man she loves. And, who astonishingly seems to love her back. But, she needs something to keep her mind off these astonishing turn of events and more specifically her aunt's hysterical reaction to them. What could be more perfect than a mystery to solve? And she knows just where to find one. However, this time the case is much closer to home: her parents death over 20 years ago. Everyone thinks it is a boating accident, but could there be more to the story?
review
This series is fast becoming my favourite discovery of 2022. It has everything I want, some mystery, some romance and a smart, funny heroine. It's perfect. In A Nefarious Engagement we delve into a mystery that is much more personal to Bea: her own parents death. Unlocking the mystery of Bea's parents reveals some emotional truths. Like why Bea's aunt and uncle have treated her the way they have. The way this has affected her confidence and self-worth. This book does a lot of emotional work, far more than the previous books.
But, lets get into the mystery. The whodunit wasn't hard to guess, and as soon as the character was mentioned on the page I had an inkling about how Bea's parent's death had played out. However, the actual resolution of the mystery was less important than Bea taking that journey. Talking to people who knew her parents and how it affected her own sense of identity. So, although the actual mystery itself wasn't hard to work out, the complex emotions and motivations and how it affected Bea's family dynamic were wonderful.
the romance
One of the reasons that this series is fast becoming a favourite is because of the delightful dynamic between Bea and Kesgrave. With each book their relationship deepens; it is truly a thing of beauty. It's based on mutual respect, admiration and a great deal of fun. And, every time Kesgrave calls Bea a brat, I get a delightful little shiver.
They aren't married yet though! I can't wait to read the next book to see how the wedding goes, if Bea's family cause any more trouble. And of course, find out whose murder Bea will be investigating next!
in conclusion
If you haven't read this series yet, I highly recommend giving it a try. If you want a historical with cozy mystery vibes, a slow burn romance and lots of clever banter (and murders) this is the exact right book for you.
add the book to
Purchase the book
Read more
Pin it for Later!