Review: Kushiel's Dart by Jacqueline Carey
I received this book for free from Publisher in exchange for an honest review. This does not affect my opinion of the book or the content of my review.

This post contains affiliate links you can use to purchase the book. If you buy the book using that link, I will receive a small commission from the sale.
Kushiel's Dart

Book Info
Released:
March 15, 2002
Series:
Phèdre's Trilogy #1
Pages:
934



"Captivated from page one and quite frankly I didn't want to put this down." ~ Under the Covers
"Harm her," he said under his voice, "and you will die.  That I promise."
"Do you?  De Morbhan raised his brows.  "But she was born to be harmed."
This is one of those series that has been on my to-read shelf for ages.  I've always been intimidated by the page count.  After over 800 pages of heartbreak and perfection, I am left quite speechless.  Please don't let that be a deterrent for you as well.  KUSHIEL'S DART was everything I thought it could be but then it was so much more.  It's such a deep and emotional story that had me completely riveted with its lyrical prose and intricate story.  Captivated from page one and quite frankly I didn't want to put this down.
I fell in love with our heroine Phedre from the very beginning.  As we follow her life of struggles from the time she's nothing but a small child.  She's suffered loss, she hasn't experienced love, and she has to deal with her own nature.  A nature of service, but a path that won't be easy for her or those around her.  And through it all she makes the best of things.  Her innocence is slowly broken down and just when I thought things had to start looking up, she faces yet another struggle… and another… and another.  My heart broke for her.  Many times.  And then she picked herself back up and came out stronger.  Which only makes Phedre take a spot as one of my favorite heroines I've read lately.  She's different, but once you let her charm you, she's pretty amazing.  And she's the core strength of this story.
"When Love cast me out, it was Cruelty who took pity upon me"
The world building also stands out from a crowd.  Jacqueline Carey's masterful writing paints beautifully the story and in so much detail, from the settings to the culture.  I admit that with all the different names and places, I would get a bit confused at times, but by the end of the book everything was starting to fall into place in my mind where those moments didn't cause a stand still and rewind in my reading flow.  I am in absolute awe at the ease in which the religion sub-themes and intricate politics are woven in the story.  How to classify it?!  This is an epic fantasy intrigue.  There is romance, although it's not the main plot.  Betrayal, lust and courage.  This is just the story of one Phedre no Delauney, who rises to her spiritual calling and saves a nation.  There are battles along the way, and many loses.  But in the end, a happy ending.  And an ending that Jacqueline Carey wraps up incredibly, tying almost all the loose ends we needed.
"Pain obliterates everything else. In pain, there is only the eternal present."
Although I can't say this story is for everyone, I highly recommend you give it a try.  Let this story take you on a ride.  Don't have any preconceived ideas of what to expect.  Just let it flow, let it swing your emotions.  Think of it as a mix of Games of Thrones with a dash of BDSM.  After reading KUSHIEL'S DART is as you've experience it instead.  I can't wait to read the next installment as soon as my heart recovers.
*Review copy provided by publisher
Click on the covers to buy the books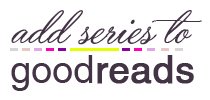 What did you think of our review?
Let us know your thoughts in the comment box below!
❤ ♡ Don't want to miss any of our posts?
Follow Under the Covers: Facebook | Twitter | Tsu | GoodReads | Email ♡ ❤
Latest posts by Francesca
(see all)