ARC Review: Off the Air by L.H. Cosway
I received this book for free from Author in exchange for an honest review. This does not affect my opinion of the book or the content of my review.

This post contains affiliate links you can use to purchase the book. If you buy the book using that link, I will receive a small commission from the sale.
Off the Air

Book Info
Released:
March 5th 2019
Genre:
Contemporary Romance
Series:
Running on Air #1
"…their attraction and affection for one another was bursting out of the page. "
~ Under the Covers
Sparks have been flying between Callum and Leanne from the since the beginning. Their relationship has been fiery and passionate and characterised by dizzying highs and soul crushing lows. Which, as TV reality stars in a show about parkour, has been captured on camera. But, after a scandal that took things too far, they've been told to cool any romantic relationship or they will be booted off the show. But can they resist one another?
Off the Air is the first in the Running on Air series, which is a spin off of the Hearts series and follows the stars of a TV reality show showcasing their parkour skills. In the final book of the Hearts series Hearts on Air we are first introduced to the main characters in this book and it gives you the story of Trevor the leader of the group. As a massive fan of the Hearts series I was pumped to hear about this series, I loved all the characters in Hearts on Air and did a gleeful little dance when I realised I would be getting books about each of them. So I was plenty excited to start reading Off the Air and see more of the drama unfold between the sexy tattooed up hot head Cal and the strong and independent Leanne.
First of all, trigger warning, this book has the awful trauma of a character (Leanne) suffering a miscarriage. It was a tragic way to open the book and immediately warned me that this book was going to take me on an emotional journey. I was correct, although the book skipped years ahead so we didn't experience the immediate aftermath, both Leanne and Cal are deeply affected by the miscarriage. Their shared trauma both brought them together and ripped them apart. Because of their wariness though, their love story could feel frustrating, but their attraction and affection for one another was bursting out of the page.
But, although the romance was full of angst and drama, Cosway didn't keep it dark. This was mainly due to the characters surrounding them, especially other members of the team. It was great to see glimpses in to the other possible romances and the personalities of the other characters. In fact, I found that I was probably more interested in the characters surrounding Cal and Leanne then I was Cal and Leanne.
Which brings me why I can't quite rate this book 4 stars. I liked it, but I didn't find the conflict between Cal and Leanne that compelling. I want to caveat this with me not being a fan of angst driven plots, so this type of book isn't really my jam. But, at the point of the story we were in, although there was plenty of longing looks and internal agonising, there wasn't a whole lot else going on. It just didn't sustain my interest. I wanted them to get together, I could understand why was holding them back. But, I didn't find it as interesting as the possible romance going on elsewhere.
I enjoyed this book, Cosway is a fantastic writer and it shines through. The story line itself wasn't quite what I would usually pick up, but it has kept me intrigued to see what happens next in this series and which character will be next in line for their HEA.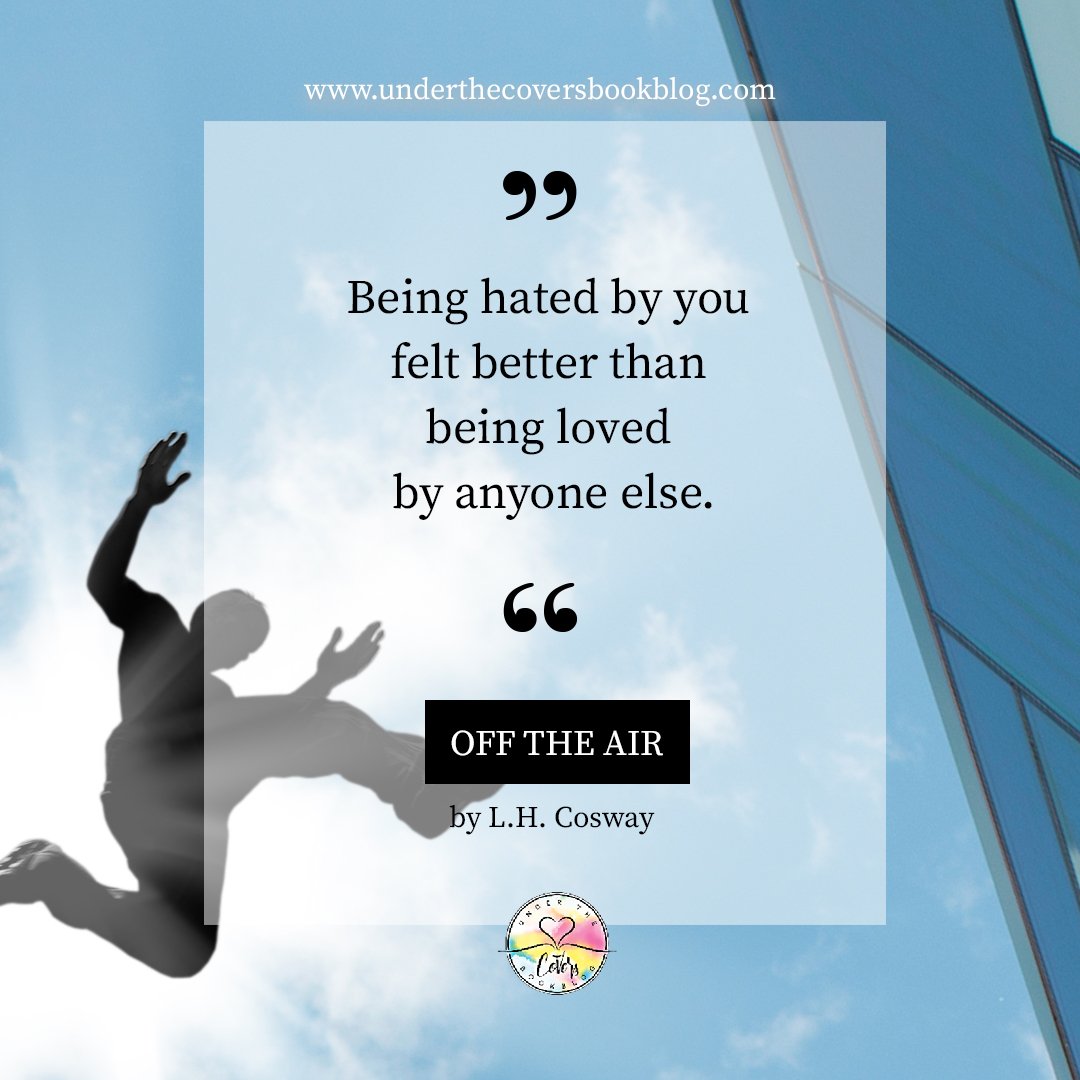 What did you think of our review?
Let us know your thoughts in the comment box below!
READING ORDER & BUY LINKS
Click on the covers to buy the books
---
 ♡ Don't want to miss any of our posts? ♡