Interview and Giveaway with Macy Beckett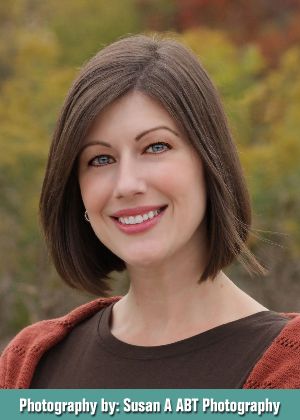 Hi Macy. Welcome to UTC, we are very excited to have you here today!
Why, thank you. I'm excited to be here!
Your book, SULTRY WITH A TWIST, is full of small town and southern charm. Did you collect all these southern expressions you use throughout the book, or where did they come from?
I grew up in the military, so I moved around a lot, but I've spent the majority of my adult years living in the South. Also, my mother's "people" are from rural North Carolina, so I've been immersed in Southern expressions all my life.
Are you originally from the south? Have you been to Texas, and why did you choose that as your location?
I'm "from" everywhere, but yes, I have lived in Texas. In fact, I graduated from Texas State University in San Marcos. Why did I choose Texas as the setting for the Sultry Springs series? Because I **love** Texas—especially Austin. The Lone Star State holds a special place in my heart. I only moved away to be closer to my family.
Have you ever done the English assignment you mention in the book of writing a letter to yourself ten years in the future? If so, what did you say; and if you haven't, what would you tell yourself ten years from now?
Haha! I'm so glad you asked that. No, I've never completed that assignment myself, but I did make my students do it. (I was a junior high teacher in a previous life.) If I were writing a letter to myself ten years in the future, I'd say that I hoped I've learned to slow down and achieve more of a work-life balance. Yes, publishing is my dream, but those sweet kiddos of mine will only be little once. (If you can't tell, I'm currently trying to spend less time on the computer and more time with my family.
Each character has something quirky they always do or say that identifies them, did you do that purposely?
Yep, that's one of the character traits I identify during the outline process. Character sketches are a must for me since they're the ones driving the plot.
Will Trey be next?
Yes! I've paired Trey with Luke's long-lost little sister, Bobbi Gallagher, in A Shot of Sultry, which releases in March and is now available for pre-order. (Just sayin'.) I love Trey. He was so hilarious inside my head, and it was going to take a strong, saucy woman to bring him down. I've posted the first chapter of Trey's book on my Facebook page, so make sure to swing by for a sneak-peek!
I have to admit your book made me a little hungry! LOL! What's your favorite southern recipe?
Oh, no. Now you're forcing me to admit that I'm a TERRIBLE cook. Trust me—you don't want any recipes from my kitchen. I've had plenty of experience eating fine Southern meals, but I can't make them myself.

The heroine is also a bartender. Maybe you could share with our readers how to make her special secret cocktail? Or share one of your own favorites?
Risa Cleveland, an author friend of mine, has been bugging me for months to create a martini called Sultry with a Twist, and I haven't done it yet. But if I did, it would be tart and sweet and fruity, like a pomegranate martini but made with citrus flavors. I guess I need to get to work on that!
If you could describe your book or the Sultry Springs series in tweet, what would you say?
Hmm. Tweets are so constrictive—I'm more of a Facebook gal. But here goes: "The Sultry Springs series: hot and humorous small-town romance where first loves find second chances."
Thanks so much for stopping by today, this was a lot of fun!
Thanks for letting me slip under the covers with you today. It was a pleasure!
ABOUT THE AUTHOR
Macy Beckett writes hot and humorous romances set in Sultry Springs, Texas: where first loves find second chances. Her debut novel, SULTRY WITH A TWIST, http://www.amazon.com/Sultry-Twist-Springs-Macy-Beckett/dp/1402270364 is now available in stores, and two more Sultry Springs romances will follow in 2013. Macy loves to hear from readers, so feel free to say hello on Facebook http://www.facebook.com/AuthorMacyBeckett or via her website. http://macybeckett.com/
BY MACY BECKETT
(SULTRY SPRINGS # 1)
When Mae-June July Augustine hightailed it out of Sultry Springs, Texas, with her heart in pieces, she swore she'd never return. But nine years later, one thing stands between June and her dream of opening an upscale martini bar: a month of community service under the supervision of the devilishly sexy Luke Gallagher, her first love and ex-best friend. As lust turns to love, June must decide where she belongs: in the glorious anonymity of Austin or back in Sultry Springs with the man who intoxicates her like no other.
READ OUR REVIEW



1 copy of Sultry with a Twist. 1 winner. US and Canada only
a Rafflecopter giveaway
Latest posts by Under the Covers Book Blog
(see all)